Mattress Quiz – Find Out Your Mattress Match
When you buy through our links, we may earn a commission. Products or services may be offered by an affiliated entity. Learn more.
Trouble sleeping?
Answer these 5 easy questions to discover your perfect mattress
Trouble sleeping?
Answer these 5 easy questions to discover your perfect mattress
What position do you sleep in?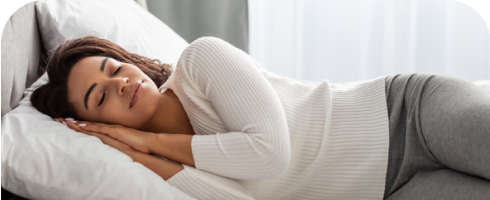 Side
Back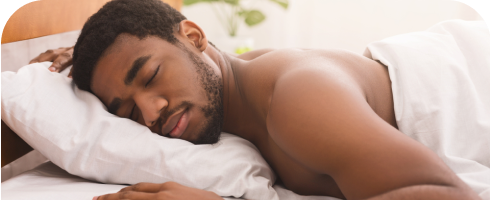 Stomach
Do you experience any pain while sleeping?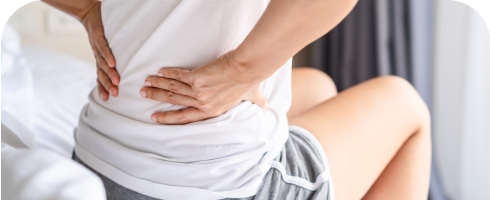 Back and/or side pain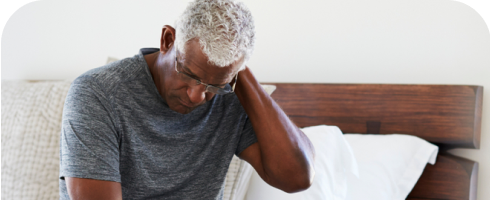 Neck and/or shoulder pain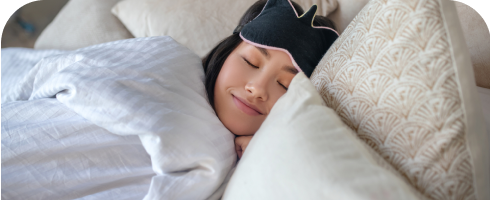 Little to no pain
Do you have any material preferences?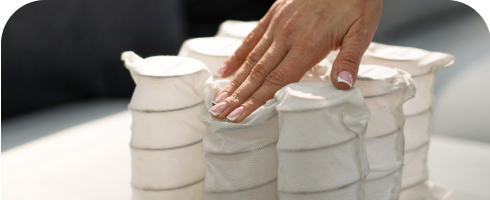 Innerspring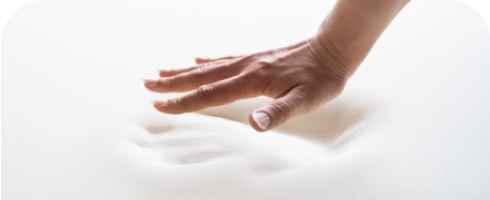 Foam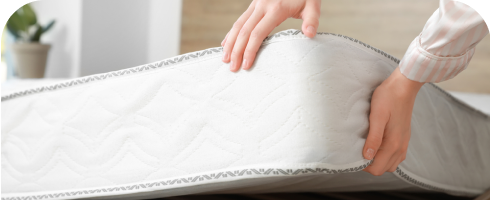 No preference/ Other
Do you sleep hot?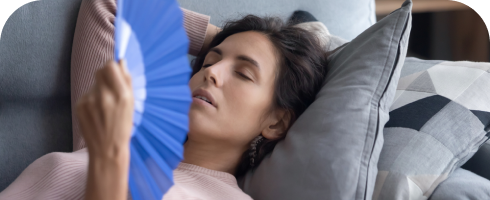 Yes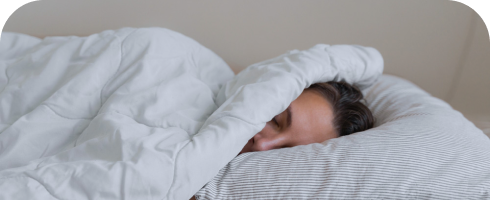 No
Do you sleep with a partner?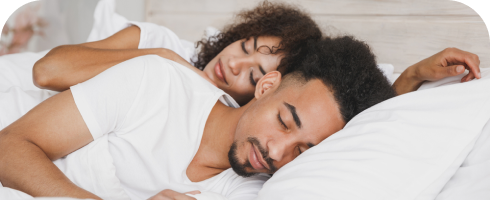 Yes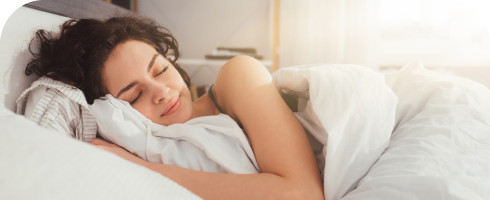 No
Back
Using The Mattress Quiz – How to Figure Out What Mattress You Should Buy
With so many mattresses available on the marketplace, shopping for a new bed can feel a bit overwhelming. Our mattress quiz will help you decide which mattress is the best fit for you. This personalized tool finds mattresses that are most compatible with your sleeping position, body type, and budget. The quiz will also incorporate factors such as temperature preferences and sleeping with a partner, which can both affect how comfortable a mattress feels for an individual.
Sleeping Position
Back Sleepers
Back sleepers need a mattress that will support their body enough to keep the back on an even plane. If a mattress provides insufficient support, the hips and midsection may sag excessively into the bed and potentially result in back pain. At the same time, back sleepers need some amount of cushion to prevent pressure from building up against the spine and hips. Back sleepers tend to enjoy medium firm or firm mattresses with light contouring.
Side Sleepers
Side sleepers require mattresses with a strong balance of contouring and support in order to keep the spine properly aligned. Support is important to prevent areas of the back and spine from sinking too deep into the bed. Meanwhile cushioning helps relieve pressure in the hips and shoulders, where pressure often builds up with side sleepers.
Stomach Sleepers
Stomach sleepers benefit from mattresses that are firm and supportive enough to keep the spine properly aligned. Mattresses that are too soft can cause the midsection to sink into the bed and throw off spinal alignment. While support is key for stomach sleepers, this sleep position also benefits from light cushioning for the head and shoulders.
Body Type
Your body weight plays a big role in finding a suitable mattress — what some sleepers consider firm may feel too soft for sleepers who weigh more. Since your weight determines how far you sink into a bed, it also affects the amount of cushion you receive from a mattress.
Generally speaking, people who weigh over 230 pounds tend to favor mattresses with higher firmness ratings. This helps avoid the kind of sinkage that can lead to poor sleep posture. People in this weight category may gravitate toward hybrid and latex mattresses, since these are typically firmer and more supportive than all-foam beds. That said, some brands engineer foam beds to provide support for those in heavier weight categories.
People who weigh under 230 pounds don't sink as much into mattress surfaces, so they are more likely to find sufficient support in beds with soft and medium firmness levels. Since they sink less, sleepers in this weight category should make sure that a bed offers enough pressure relief to cradle areas of the body that need it. Sleepers who weigh under 230 pounds may find foam beds more comfortable, thanks to the generous cushion. However, there are plenty of latex and hybrid mattresses that will feel comfortable for sleepers in this weight category.
Budget
Mattresses are available in a wide range of price-points to accommodate all budgets, but most mattresses fall somewhere between $600 and $2,000. You can find mattresses below this price range, but the low price will likely be reflected in the mattress quality. You will also find beds that exceed this price range, sometimes upwards of thousands of dollars. These luxury beds typically feature sophisticated designs or smart technology.
Latex is a more expensive and durable material than foam. As a result, latex and latex hybrid beds tend to cost more than foam and foam hybrid beds. A complex mattress with multiple layers usually costs more than a bed with a low profile and simpler construction. Some beds also have enhanced performance features or specialized materials that may drive up the price. This includes cooling components, organic and natural materials, zoned construction, or customized design.
When deciding how much to spend on a mattress, keep in mind that higher quality materials and construction can cost more upfront but may prove to be more durable in the long run.
Preferences and Other Considerations
There are other important factors to consider when shopping for a new bed. If you tend to overheat at night, you will want a mattress that can help keep you cool. Latex runs cooler than foam, which is known for retaining heat. Hybrids and innersprings also sleep cooler, since air circulates between the coils. If you really enjoy the feel of foam but find it runs too hot, look for a foam bed that incorporates cooling components such as cooling gel, an aerated composition, or phase change material. Covers made of cotton or cooling fabrics can help regulate temperature, and wool layers wick moisture from your body.
If you share the bed with a partner, you may want to consider a mattress with strong motion isolation. This can help reduce sleep disturbances when sleep partners shift in the middle of the night. Many foam beds are highly effective at minimizing motion transfer, while latex beds have a bouncy feel that is less conducive to motion isolation.
Everyone has different priorities when it comes to finding an ideal mattress. Eco-conscious shoppers may prefer beds made with organic materials. People who sleep close to the edge of the bed might want a mattress with good edge support. Shoppers who are new to purchasing mattresses online may appreciate a bed with a long sleep trial. Figuring out your individual needs will go a long way toward finding the perfect mattress, so take our mattress quiz to get started on your search.
Thanks for the feedback - we're glad you found our work instructive!
If you're ready for more, sign up to receive our email newsletter!
Was this article helpful?
Thanks for the feedback - we're glad you found our work instructive!
Submitting your Answer...
Other Articles of Interest