Get to Know the Sleep Foundation Team
Meet the advisors, medical experts, and team behind the internet's most trusted resource for sleep.
Scientific Advisor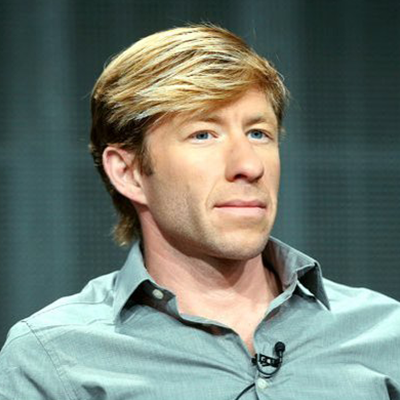 Medical Advisory Board
Our medical advisory board oversees the publication of all health-related content on SleepFoundation.org. This highly qualified team is made up of physicians, psychologists, academic researchers, and other sleep experts with decades of experience in sleep science and health fields. Their knowledge and insights about sleep science and human health ensure every article and guide on our site reflects the latest data, findings, and trends.
Dr. David Gozal, M.D., is a renowned expert on sleep and its relationship to human health. As the pediatrician-in-chief at the University of Missouri Health Children's Hospital, Dr. Gozal focuses his research on how sleeping problems, especially sleep apnea, can adversely affect adults and children. Dr. Gozal has received numerous research grants from the National Institutes of Health (NIH). He has published more than 825 peer-reviewed journal articles and is an active speaker about key topics in sleep medicine.

Dr. David M. Rapoport, M.D., is a professor of pulmonology at the Icahn School of Medicine and the Sleep Medicine Research Program Director at Mount Sinai in New York City. He is a leading authority on sleep apnea and holds multiple patents for innovations in nasal CPAP treatment. Dr. Rapoport founded the Foundation for Research in Sleep Disorders, a nonprofit that promotes scientific discovery and professional education.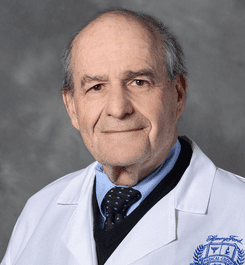 Thomas Roth, Ph.D., is a leading figure in the field of sleep medicine. He is a professor of psychiatry and the director of the Sleep Disorders and Research Center at Henry Ford Hospital in Detroit. Roth has held leadership positions at the National Sleep Foundation, the National Center on Sleep Disorders Research, and the World Health Organization. His publication history includes hundreds of peer-reviewed articles and book chapters.
Dr. Steve C. Sun, M.D., is the chief medical officer at Southern Hills Hospital and Medical Center. He has trained in anesthesiology and oral and maxillofacial surgery. Dr. Sun has a master's degree in public health, a master's degree in business administration, a dental degree, and a Juris Doctor in law. Dr. Sun was the clinical director of perioperative medicine at Cedars-Sinai Medical Center and then the executive medical director of Tenet Healthcare. He served as the medical director of advisory services with Dignity Health. Dr. Sun is also board-certified by the American Board of Anesthesiology and the American Board of Quality Assurance and Utilization Review Physicians in health care and management with five subspecialty certifications.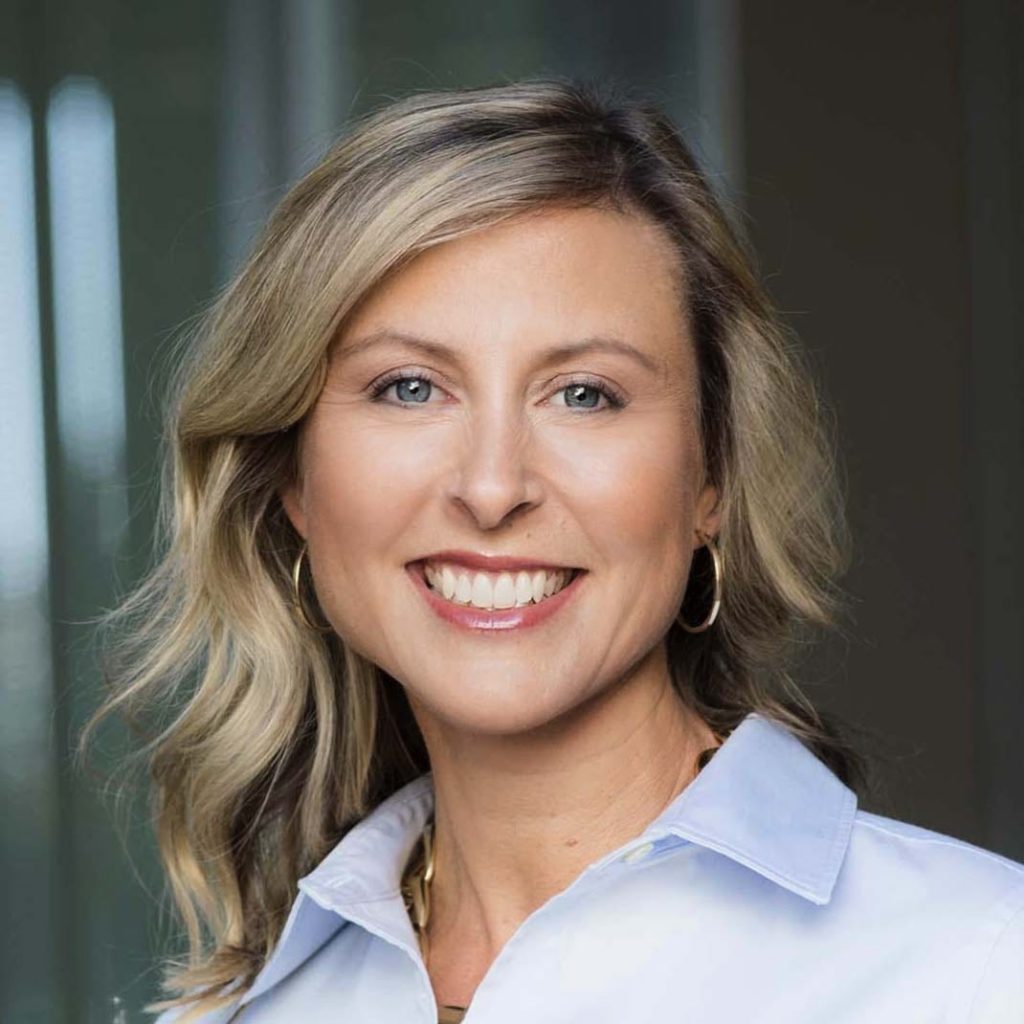 Wendy M. Troxel, Ph.D., is a senior behavioral scientist at the RAND Corp. and is an adjunct professor at the University of Pittsburgh and the University of Utah. Her research focuses on the interface between sleep, the social environment, health, and the implications for public policy. Troxel is the leading authority on sleep in the context of close relationships and is the author of "Sharing the Covers: Every Couple's Guide to Better Sleep." She has served as principal investigator of multiple research studies funded by the National Institutes of Health, the Department of Defense, and private foundations. Troxel's TEDx talk on sleep in adolescents has received more than 2.4 million views and is at the forefront of policy discussions on the impact of early school start times on adolescent sleep. She is an active clinical psychologist focusing on behavioral (nonpharmacologic) treatments for sleep disorders. Troxel has served in leadership roles in several professional sleep societies, including the American Academy of Sleep Medicine, the Society of Behavioral Medicine, and the Sleep Research Society. She also is an associate editor for the journals Sleep Health and Behavioral Sleep Medicine and served on the National Institutes of Health Sleep Disorders Research Advisory Board.
Michael V. Vitiello, Ph.D., is a world-recognized leader in sleep research. He is emeritus professor of psychiatry and behavioral sciences at the University of Washington and has conducted extensive National Institutes of Health-funded research to advance the neuroscience of sleep and aging. His publication history includes several hundred peer-reviewed articles and book chapters. Vitiello has served on numerous advisory boards, including at the National Center for Sleep Disorders Research, the National Sleep Foundation, the Sleep Research Society, the Society of Behavioral Sleep Medicine, and the American Academy of Sleep Medicine. He is the editor-in-chief of Sleep Medicine Reviews and a fellow of the American Academy of Sleep Medicine and the Gerontological Association.
Medical Review Panel
Our medical review panel ensures that SleepFoundation.org's content and research uphold the highest standards of medical integrity. Our dedicated team is made up of the best and brightest in sleep science and medicine. All of our content is fact-checked and reviewed by our medical review panel. This additional step ensures the information we publish is accurate, evidence-based, up-to-date, and trustworthy.
Dr. Joel Gould
Dentist, Sleep Apnea Expert
Dr. Joel Gould has been practicing in Southern California since 2001. His General and Cosmetic Dental Practices treat patients of all ages and offer a broad range of treatments. Dr. Gould gained experience in pediatric dentistry, geriatrics, and hospital dentistry in Vancouver Canada for 10 years before moving to the Los Angeles area.
Dr. Gould has been treating obstructive sleep apnea in Manhattan Beach for several years before he was diagnosed with sleep apnea in 2015 himself. His research into the underlying cause of this strange new disease led him to create his new "Sleep Restoration Program" designed to change the public's perception of the ever-growing epidemic of insomnia and sleep apnea. His new book "The Modern Epidemic" describes a new organic health paradigm regarding treating autoimmune disease and chronic illness organically without pharmaceutical medications. The program focuses on sleep as an antiaging, and natural regeneration. His ultimate goal is to transform the world of insomnia, snoring and sleep apnea with his unique sleep restoration program. Dr. Gould strongly feels that sleep disorders are both reversible and preventable, which opposes what is commonly accepted in medicine.
Dr. Nilong Vyas
Pediatrician
Dr. Vyas of Sleepless in NOLA Sleep Coaching is a Pediatrician, Public Health Specialist, and Board-Certified Sleep Expert. Getting babies to sleep is one of the most controversial, contradictory, and confusing aspects of parenting and Dr. Vyas not only takes parenting goals but the child's developmental goals into consideration with her recommendations. She is knowledgeable not only of the common sleep approaches but more importantly, has a pediatric medical knowledge base. Her patients and clients adore their sleep doctor because she considers everything when giving advice knowing that sleep is not a solitary issue but intimately involved with the child's holistic wellbeing, diet, development, and schedule.
Dr. Nilong Vyas is the mother of two well-rested boys and has been putting children to sleep professionally since 2014! She is a firm believer in the value of sleep (for the well-being of both children and their parents) and the need for healthy sleep habits. Her mantra 'from good sleep comes good eaters, readers, and behaviors' is the foundation of her practice. She passionately believes that well-rested children develop better socially, emotionally, and academically with fewer behavior problems. A well-rested child will result in a more harmonious household for all.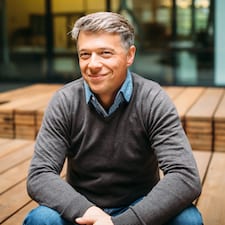 Dr. Alex Dimitriu
Psychiatrist
Dr. Dimitriu's significant experience in both psychiatry and sleep medicine has taught him two important things. Sleep is fundamental to almost anything mind related – from anxiety to depression, energy, motivation, and even memory. He has also learned that everyone truly is a mix of nature and nurture – biology as well as psychology, and you have to treat the whole. With this balanced approach, I have seen truly amazing outcomes for some of the most challenging cases. I work as the founder of Menlo Park Psychiatry and Sleep Medicine, and am board certified in psychiatry as well as sleep medicine. My practice is a balanced mix of optimizing for peak performance by day, and peak restorative sleep by night. My patients are my teachers, and I work with some of the brightest minds to achieve peace, performance, and lasting results.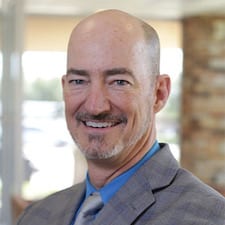 Dr. Kent Smith
Dentist, Sleep Apnea Expert
Dr. Kent Smith is double board certified in dental sleep medicine with over 20 years of experience in the treatment of sleep breathing disorders. He is president of the American Sleep and Breathing Academy and is on the advisory committee of the Australasian Academy of Dental Sleep Medicine. He earned his Doctor of Dental Surgery and Dentistry from Baylor College of Dentistry, and his bachelor's degree from Lubbock Christian University in biology. In addition to running his private practice in Dallas, Texas, Dr. Smith is the founder and primary facilitator of 21st Century Sleep Seminars, a series of training events that prepares dental professionals to incorporate dental sleep medicine into their practices. He is also frequently published in Inside Dentistry, Compendium of Continuing Education in Dentistry, Sleep Review, and other industry publications.
Dr. Jenny Iyo
Physical Therapist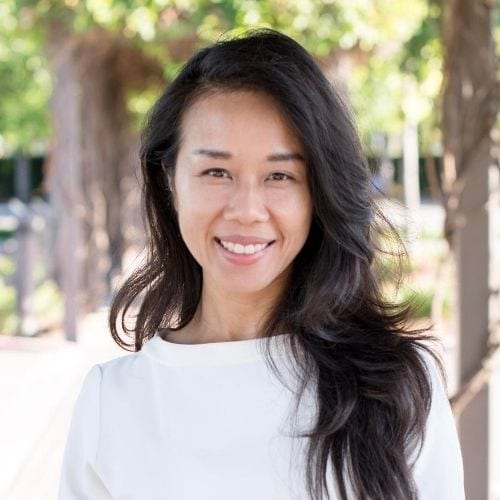 Dr. Kimberly Truong
Sleep Medicine Physician
Dr. Kimberly Truong, MD MPH, is a Stanford-trained sleep physician with board certifications in sleep medicine and internal medicine. She is the founder and lead physician of Earlybird Health, a leading digital sleep clinic with hassle-free home sleep apnea testing. She believes that good sleep should be accessible to all and navigating the healthcare system should not cause any more sleepless nights. She has been awarded the Young Achiever Award by the American College of Physician and the Young Investigator Award by the American Academy of Sleep Medicine. Dr. Truong holds an NIH grant for a multicenter clinical research trial on central sleep apnea. Her research on obstructive sleep apnea and hospital readmissions was listed as 2018's most read research article in JCSM, the nation's top sleep medicine journal. She has also published peer-reviewed articles on sleep disorders in women and pregnancy. Her interest lies in sleep medicine and technology, sleep apnea and public health, circadian rhythm disorders, and sleep in women's health. During her medical training, she had the opportunity to work closely with the 'Founding Fathers of Sleep Medicine,' including Dr. Christian Guilleminault and Dr. William Dement. She hopes to continue advancing the sleep field by converging sleep medicine with technology and providing sleep education and care to those who need it most.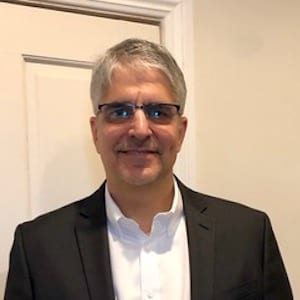 Dr. John DeBanto
Internal Medicine Physician
Dr. John DeBanto has been a medical doctor and gastroenterologist for over 20 years. He is board certified in both internal medicine and gastroenterology. He is also a Fellow with the American College of Gastroenterology, serving on the patient care committee. His professional interests include cancer screening, obesity management, and therapeutic endoscopy. He's certified to place the Orbera gastric balloon for his patients desiring weight loss. He particularly enjoys educating his patients on nutrition, cancer screening, and weight issues. He is acutely aware of how obesity can lead to significant morbidity and in particular sleep apnea, fatty liver, cancer, and cardiac issues. In addition to his medical practice, he is involved in charitable organizations such as the Lymphoma and Leukemia Society and the Crohn's and Colitis Foundation. Outside of the office, Dr DeBanto enjoys spending time with his daughter, cycling, traveling and following his University of Dayton Flyer's basketball team.
Dr. Anis Rehman
Internal Medicine Physician
Dr. Anis Rehman, MD is an American Board of Internal Medicine (ABIM) certified physician in Internal Medicine as well as Endocrinology, Diabetes, and Metabolism who practices in Illinois. He completed his residency at Cleveland Clinic Akron General, and fellowship training at the University of Cincinnati in Ohio. Dr. Rehman has several dozens of research publications in reputable journals and conferences. He also enjoys traveling and landscape photography.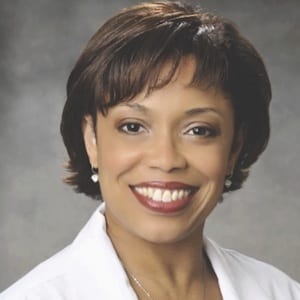 Dr. Ealena Callender
OBGYN
Dr. Ealena Callender is a board-certified obstetrician-gynecologist. In practice for 14 years, Dr. Callender is passionate about helping women reach their full potential in every stage of their lives. Her goal is to empower women and encourage them to be partners in their care. Dr. Callender takes a broad view of women's health, realizing that there are many factors that can contribute to overall wellness. Prior to her medical career, Dr. Callender was a journalist and continues to use media to help raise awareness of important women's health issues. Currently a candidate for a Master's Degree at George Washington University's Milken Institute School of Public Health, she hopes to continue making an impact on improving women's health on a national and international scale.
Dr. Heather Wright
Pathologist
Dr. Heather Wright, MD is a board certified Anatomic and Clinical Pathologist, with sub-specialty board certification in hematopathology. She completed her pathology residency at St. Louis University, surgical pathology fellowship at Washington University in St. Louis, and hematopathology fellowship at St. Louis University. She has nearly 10 years of experience in the study and diagnosis of disease, with special interest in leukemia and lymphoma, and has also served as a blood bank medical director. Dr. Wright enjoys spending time in nature, traveling, an active lifestyle, and spending time with her husband and fur babies.
Dr. Joshua Tal
Psychologist
Dr. Joshua Tal is a licensed psychologist with a private practice in the Upper West Side of Manhattan, New York City. He specializes in insomnia treatment, addiction recovery and life transition stress. Dr. Tal studied sleep, health and addiction treatments under top clinicians and researchers at Stanford University, VA hospitals and rehabs across the country. His ideas and approaches to sleep have appeared in New York Magazine, CNN, Huffington Post, Men's Health, Real Simple, POPSUGAR, Well+Good, and City of Sleep. Dr. Tal uses revolutionary treatments that have been proven to increase sleep, cut out substances and fortify a quality life.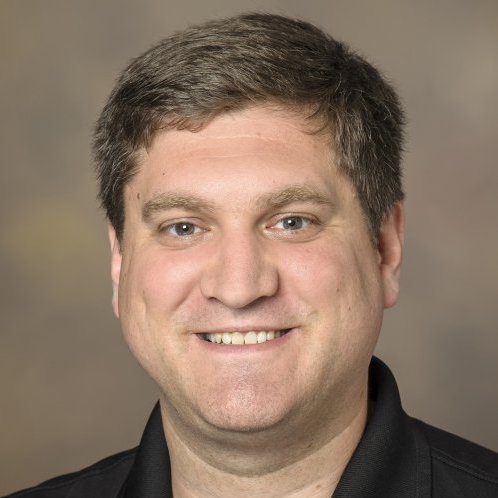 Dr. Michael Grandner
Clinical Psychologist
Dr. Michael Grandner is a licensed clinical psychologist, board-certified in Behavioral Sleep Medicine. He is the Director of the Sleep and Health Research Program at the University of Arizona and Director of the Behavioral Sleep Medicine Program at the Banner-University Medical Center in Tucson. Dr. Grandner is Associate Professor of Psychiatry, Psychology, Medicine, Nutritional Sciences, and Clinical Translational Science at the University of Arizona. He is an internationally recognized expert in sleep health, has over 200 academic publications, and frequently consults with health, technology, athletics, and nutritional companies and organizations regarding sleep, health, and performance. Read more about him at michaelgrandner.com.
Dr. Pranshu Adavadkar
Sleep Physician
As a board-certified sleep medicine physician with over 20 years of clinical experience, Dr. Adavadkar is an expert in diagnosing and treating sleep disorders in both children and adults, as well as addressing sleep issues experienced by veterans.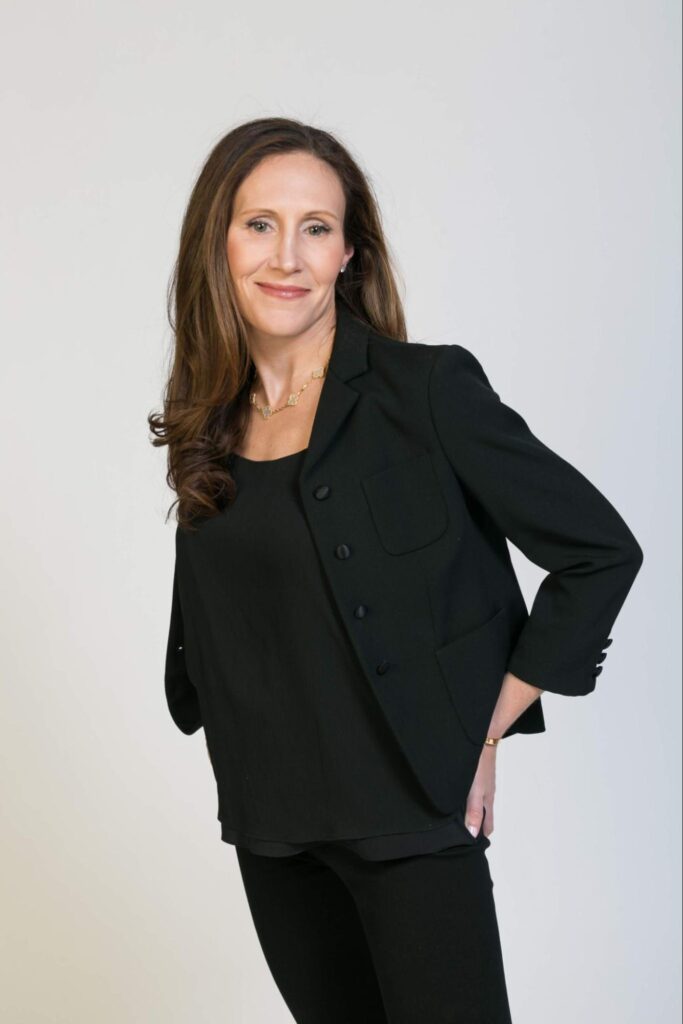 Dr. Carly Snyder
Reproductive and Perinatal Psychiatrist
Carly Snyder, M.D., is a Reproductive and Perinatal Psychiatrist who integrates traditional psychiatry with holistic practices. She earned her medical degree from NYU School of Medicine and completed her general psychiatry residency at Mount Sinai Beth Israel Medical Center, including additional elective training in reproductive psychiatry at the Payne Whitney Women's Program at NewYork-Presbyterian Weill Cornell Medical Center. Dr. Snyder operates a private practice on the Upper East Side in NYC and serves as voluntary faculty at NewYork-Presbyterian Weill Cornell and Mount Sinai Beth Israel Medical Centers. Dr. Snyder started her reproductive psychiatry career as the director of women's mental health at Mount Sinai Beth Israel in the OB-GYN department. She also worked as the director of the reproductive and perinatal senior elective for fourth-year psychiatry residents at Mount Sinai Beth Israel while volunteering at the Payne Whitney Women's Clinic at Cornell. Dr. Snyder has since transitioned to full-time private practice while continuing her involvement with residents at Mount Sinai Beth Israel and NewYork-Presbyterian Weill Cornell Medical Center. Dr. Snyder is a former board member and currently on the Advisory Council for Postpartum Support International. She is a member of the Independent Doctors of New York, Robyn network, and Women's Mental Health Consortium. Dr. Snyder has received numerous awards and honors, including being named a 2023 Super Doctor and New York Super Doctors Rising Star for four consecutive years. She frequently contributes as an expert to various popular parenting websites and news outlets. Dr. Snyder hosts a weekly radio show, MDforMoms, which streams live and is available as a podcast. She also writes original content for her website, Medium, and HuffPost blog, among other platforms. Dr. Snyder lives in NYC and the North Fork with her husband and three children. When not working, she values spending time with her family and enjoys skiing, gardening, and running marathons. For more information about Dr. Snyder, please visit her website, Twitter, Facebook, and Instagram pages.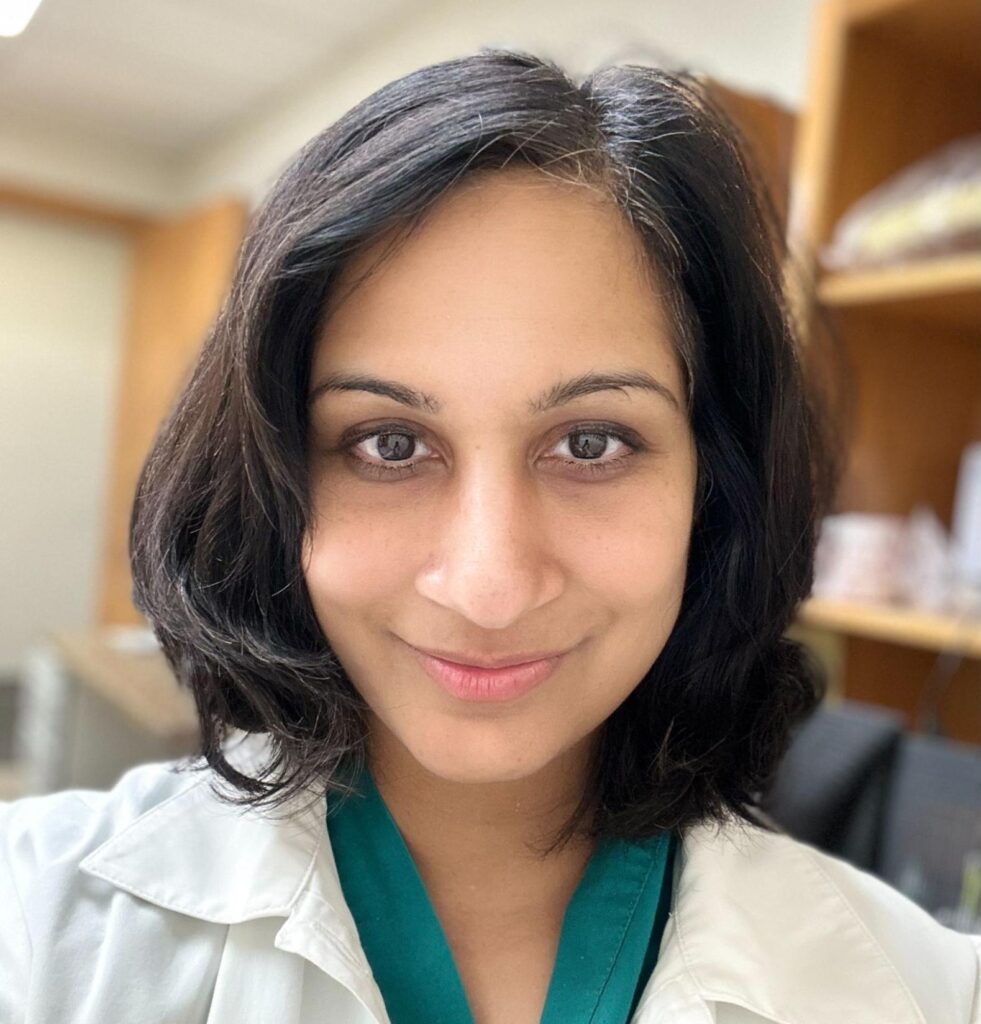 Maya Nambisan, M.D., MPH, is a board certified OB-GYN with over 14 years' experience in the field. She also holds a master's degree in public health from Yale School of Epidemiology and Public Health. Her interest in women's health began when she managed the Anti-Epileptic Drug Pregnancy Registry at Massachusetts General Hospital. She then attended medical school at the University of Illinois and completed her residency at White Memorial Medical Center in Los Angeles. Currently, she serves as a full scope OB-GYN for the rural communities of California's northern central valley. She is one of a few robotically-trained, minimally invasive surgeons in the area. She is a strong patient advocate and believes in shared medical decision-making. Maya has a passion for writing and holds a bachelor's degree in English literature from the University of California at Berkeley. Her goal has always been to use media to strengthen health education and access. Throughout the years, she has enjoyed exploring the intersection of public health and women's health through the dissemination of information via written content. She has been published in scientific journals such as American Surgeon, Neurology, and Birth Defects Research. She has also written for numerous local newspapers and magazines. She volunteers her time with Doctors for America, advocating for reproductive rights and access to medication. In addition, she serves as a women's health expert on the virtual medical health platform eGlobalDoctors.com. As a member of the group, she triages patients in rural health settings around the world and has helped expedite care to pregnant women with severe COVID-19 in India and other southeast Asian countries. She also presents webinars on important topics in women's health, such as breastfeeding, menstrual disorders, and the female climacteric. She believes virtual platforms are crucial in expanding health information to those who historically have had poor access to care. She is excited to lend her expertise as a medical reviewer for OneCare Media.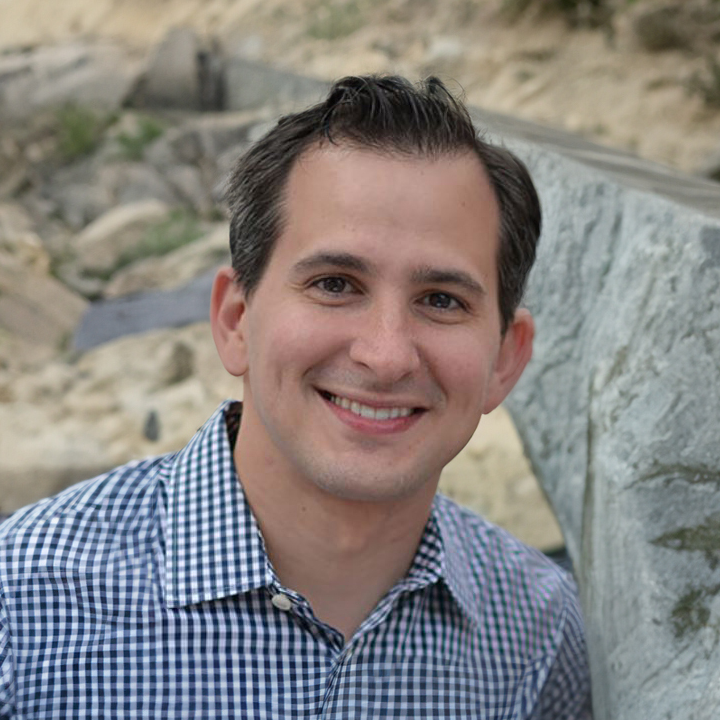 Dr. David Rosen
Sleep Medicine Physician
Dr. David Rosen's passion to help improve America's sleep led him to launch renumasleep.com, a digital health platform focused on providing streamlined and accessible care for obstructive sleep apnea, in August 2022. Dr. Rosen graduated from Cornell University with a B.A. in mathematics. He received his medical degree from Jefferson Medical College and completed his internal medicine residency at Beth Israel Medical Center. He trained in sleep medicine at JFK Medical Center in Edison, New Jersey and completed a pulmonary and critical care fellowship at Montefiore Medical Center in New York City. During his final year of the fellowship, he was honored with the appointment of chief fellow. Dr. Rosen is board-certified in internal medicine, sleep medicine, pulmonary medicine, and critical care medicine. At the onset of the COVID-19 epidemic, he was amongst the front-line physicians treating COVID-19 patients in the intensive care unit. He faced ethical and emotional challenges he never anticipated and will never forget. Dr. Rosen enjoys the challenge and satisfaction of helping his patients attain better sleep and quality of life. His interest in sleep medicine began with an undergraduate psychology class taught by a nationally recognized expert in sleep disorders. Decades later, he continues to marvel at the various advancements and discoveries in the treatment of sleep disorders. Dr. Rosen serves as a peer reviewer for the premier sleep medicine journal, the Journal of Clinical Sleep Medicine. He also serves on the American Academy of Sleep Medicine's Political Action Committee. This committee helps lobby government officials to promote national policy initiatives that benefit the sleep of all Americans. Dr. Rosen lectures regularly to the general public on sleep medicine topics. He has presented research at various national conferences, has given lectures to physician peers at regional conferences, and his works have been published in peer-reviewed journals.
Dr. Lulu Guo
Sleep Medicine Physician
Dr. Lulu Guo is a graduate of the prestigious Medical Scholars program at Michigan State University and was admitted into medical school at the age of seventeen after completing undergraduate studies in two years. She is double board-certified in Family and Sleep Medicine. She completed her Sleep Medicine Fellowship at the Michael S. Aldrich Sleep Disorders Laboratory and Clinic at University of Michigan in Ann Arbor, MI. She is also a graduate of the Andrew Weil Integrative Medicine fellowship from the University of Arizona and is committed to a personalized approach to treating a patient's sleep concerns. She is regularly invited as a speaker for national and international conferences as she shares her expertise in tailored approaches to treating sleep disorders. Dr. Guo is currently residing in Bellevue, Washington, and helps patients achieve the best sleep as she believes a good night's sleep is imperative to maintaining optimal health and is her foundational approach to whole person care.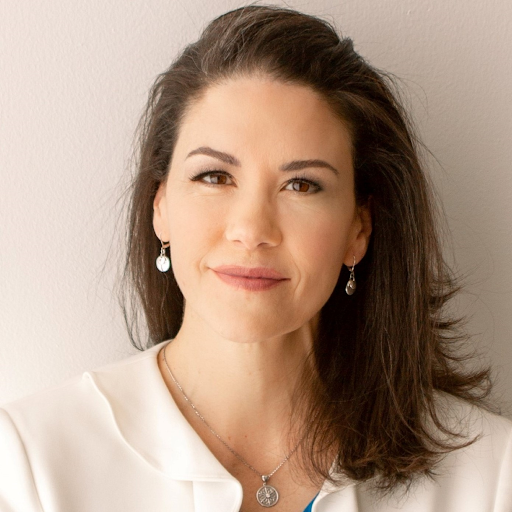 Dr. Audrey Wells
Sleep Medicine Physician, CPAP Expert
Audrey Wells, MD attended University of Michigan Medical School and went on to train at Washington University School of Medicine in pediatrics and pediatric pulmonary medicine. It was during this time that she developed a specific interest in adult and pediatric sleep medicine. She returned to her home state of New Mexico to complete a sleep medicine fellowship. As Chief Medical Officer, she led the development of OmniSleep Medicine Centers to become a comprehensive sleep clinic for both adults and children from 2010 to 2018. She then relocated to St. Paul Minnesota and worked for University of Minnesota Physicians. She completed an Obesity Medicine Fellowship at Columbia University and now holds three board certifications in pediatrics, sleep medicine, and obesity medicine. In 2021 she founded Super Sleep MD, an online platform for education, support, and group coaching experiences specifically for people struggling with obstructive sleep apnea treatments. She helps people with sleep apnea get fully treated without sacrificing comfort. Through Super Sleep MD, she offers a comprehensive library of self-directed courses, a group coaching program, and a private Facebook community. Dr. Wells also has an individual consultation program for physicians who want to optimize their sleep to improve performance, vitality, and well-being.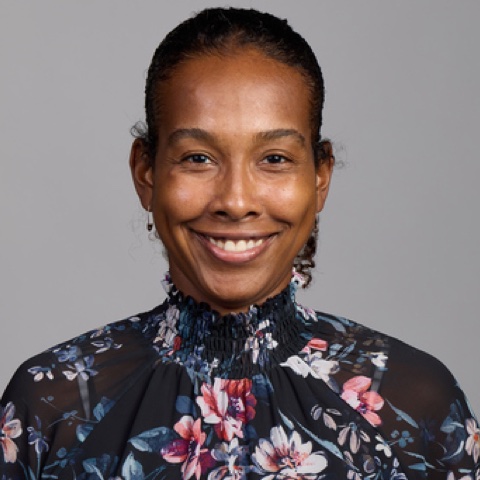 Dr. Kara Bagot
Psychiatrist
Dr. Bagot is a board-certified adult and child and adolescent psychiatrist. She received her B.A. in Psychological & Brain Sciences at Johns Hopkins University. Following completion of her undergraduate degree, Dr. Bagot spent two years engaged in clinical research for treatment of adolescent substance use disorders at the National Institute on Drug Abuse prior to attending medical school at the University of Illinois at Chicago College of Medicine. She completed the six-year Albert J. Solnit Integrated Child, Adolescent and Adult Psychiatry Program at Yale University School of Medicine and Child Study Center; a physician-scientist program that focuses on training the next generation of clinical and research leaders in Psychiatry. As faculty, Dr. Bagot has received grants and awards for and given numerous presentations and published extensively on her research examining the functional impact of addiction on cognitive, neurological, psychological and behavioral development in youth, and development of methods in which to intervene early in the trajectory of high-risk adolescent behaviors. She has also developed expertise in the burgeoning area of use of mobile technologies in psychiatry, and the ethical challenges that we face in using these technologies in clinical populations. In her role on the Editorial Board of the Journal of the American Academy of Child & Adolescent Psychiatry Open (JAACAP), Dr. Bagot helps to evaluate and disseminate cutting-edge psychiatric research with real-world implications on clinical populations. Finally, to increase inclusion, diversity and equity of minoritized investigators in science, as well as amplify the voices of these investigators and the minoritized patient and research populations whom we serve, she has taken on a number of scientific roles, including JAMA Psychiatry DEI Editor, to promote high-level research conducted by minoritized physician-scientists with minoritized populations, contribute to antiracist critical review of the processes by which science is conducted, including examining human diversity in study designs and discussions of implications and outcomes on diverse populations. Dr. Bagot's work over the past two decades has allowed her to establish a multi-disciplinary, collaborative network of clinicians, and scientists in engineering and biobehavioral fields. She has established relationships with a diverse body of scientists and has provided a model for conduct of my own inclusive and equitable research examining the impact of social determinants of health on behavioral and psychiatric trajectories in youth. Dr. Bagot is a physician-scientist who strives for impactful engagement in research as measured by high-impact publications, elevation of scientific contributions by BIPOC investigators and research participants, and practice of translational medicine through community partnership in conduct, implementation and dissemination of clinical science.
Team
Our management team drives editorial and product testing at SleepFoundation.org. The team's extensive expertise in mattresses, bedding, and sleep products coupled with its background in media, editorial, and digital marketing helps to make SleepFoundation.org one of the largest sleep information portals online.
Tom Ryan
Head of Product Testing
Tom is the Director of Product Testing for SleepFoundation.org. After a decade working in higher education, Tom brings the same eye for rigorous research to sleep products. He works with the product testing team to gather subjective and objective experiences and feedback, and makes sure the testing outcomes are reflected in Sleep Foundation's written and video reviews. He holds a Ph.D. in Philosophy and Religious Studies from the University of Denver. Read Tom's full bio.
Logan Foley
Editorial Director, Mattress Expert
Logan is a Certified Sleep Science Coach with a deep understanding of what it means to struggle with sleep. Her years of experience researching and testing sleep products – including mattresses, natural sleep aids, and bedding – are critical to her role helping lead the editorial team. As a chronic insomniac, she aims to bring her findings to anyone struggling with getting adequate rest. Her expertise is in creating informative, trustworthy, and useful health content. When she's not testing mattresses or researching CBT-I, she enjoys spending time in the sunshine with her husband and her dog Pepper. Read Logan's full bio.
Katie Schaeffer
Senior Editor, Health
Katie is Senior Features Editor for SleepFoundation.org. She has developed and maintained evidence-based, patient-centered web content on medical laboratory testing for Testing.com and other sites. Katie first got involved with patient education more than 14 years ago as an editor for an award-winning website dedicated to informing the public about laboratory testing. Originally launched by AACC, a global scientific and medical professional organization, the site reached over two million visitors a month. Initially trained as a laboratory professional, Katie has extensive experience in laboratory testing and working in various medical laboratories. She has a degree in microbiology from San Diego State University and is a board-certified Medical Laboratory Scientist. Read Katie's full bio.
Daniel Noyed
Senior Product Editor, Pillow Expert
Danny studied neuroscience as well as human development from a psychological perspective at the University of Puget Sound. He is a Certified Sleep Science Coach with a deep understanding of sleep and the body's needs. Danny has personally tested hundreds of sleep products and has an extensive base of knowledge when it comes to mattresses. Outside of the world of sleep, his interests include cooking, gaming, and old myths and legends. Read Danny's full bio.
Lauren Fountain
Senior Product Editor, Textile Expert
Lauren is a Certified Sleep Science Coach from the Atlanta area with an educational background in linguistics. She has experience testing a wide variety of sleep products, from everyday staples like pillows, sheets, and mattresses to more obscure items such as night guards for bruxism and white noise machines. When not testing sleep products, Lauren enjoys hiking, sewing, and watching movies while under a weighted blanket. Read Lauren's full bio.
Jackson Lindeke
Executive Director, Mattress Expert
Jackson leads editorial product recommendations at Sleep Foundation, transforming the data from our sleep product test lab into real world takeaways for consumers. He has spent over half a decade developing protocol to evaluate and measure the impacts of products on sleep quality. As a cited sleep product expert, Jackson helps guide millions of shoppers to find personalized recommendations for everything from pillows to bedding to mattresses. Read Jackson's full bio.
Jeremy Klein
Senior Product Testing Manager
Jeremy is a sleep product tester with a passion for methodology and data collection. He's spent the last three years at Sleep Foundation testing nearly every mattress, pillow, and sheet on the market, and has gained a holistic understanding of how to get the most accurate and universal results possible. When he's not working, Jeremy likes to play guitar, climb rocks, and watch old movies. Read Jeremy's full bio.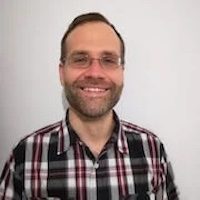 Eric Suni has over a decade of experience in health communications. For over seven years at Fred Hutch, Seattle's prestigious cancer research center, he worked as a science writer and information specialist for the National Cancer Institute's Cancer Information Service, communicating directly with cancer patients, their family members, and the general public to explain complex topics in an understandable and compassionate way. He is passionate about promoting health and wellness by creating up-to-date, evidence-based resources and believes that improving sleep can have far-reaching benefits for public health. Read Eric's full bio.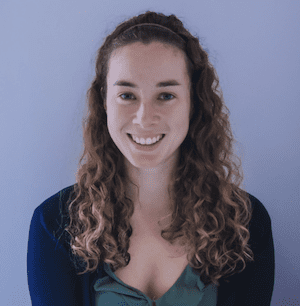 Danielle Pacheco
Staff Writer
Danielle is originally from Vancouver, BC, where she has spent many hours staring at her ceiling trying to fall asleep. She studied the science of sleep with a degree in psychology at the University of British Columbia, and she now channels her frustration into researching sleep solutions and sharing insights with fellow insomniacs. Danielle spends her downtime trying out new recipes and working off the calories on the soccer field. Read Danielle's full bio.
Austin Meadows
Staff Writer
Austin is a professional writer and researcher who has spent the last decade helping people find accurate, helpful information through authoritative web publications. Through his own sleep struggles, including a moderate case of obstructive sleep apnea, Austin has learned the importance of a good night's sleep. When he's not testing sleep products or researching a topic, you can find him running, cooking, or traveling abroad. Read Austin's full bio.
Jay Summer is a health content writer and editor. She holds a Bachelor of Science in psychology, along with master's degrees in writing and public policy. Previously, she taught writing courses at the University of South Florida. Read Jay's full bio.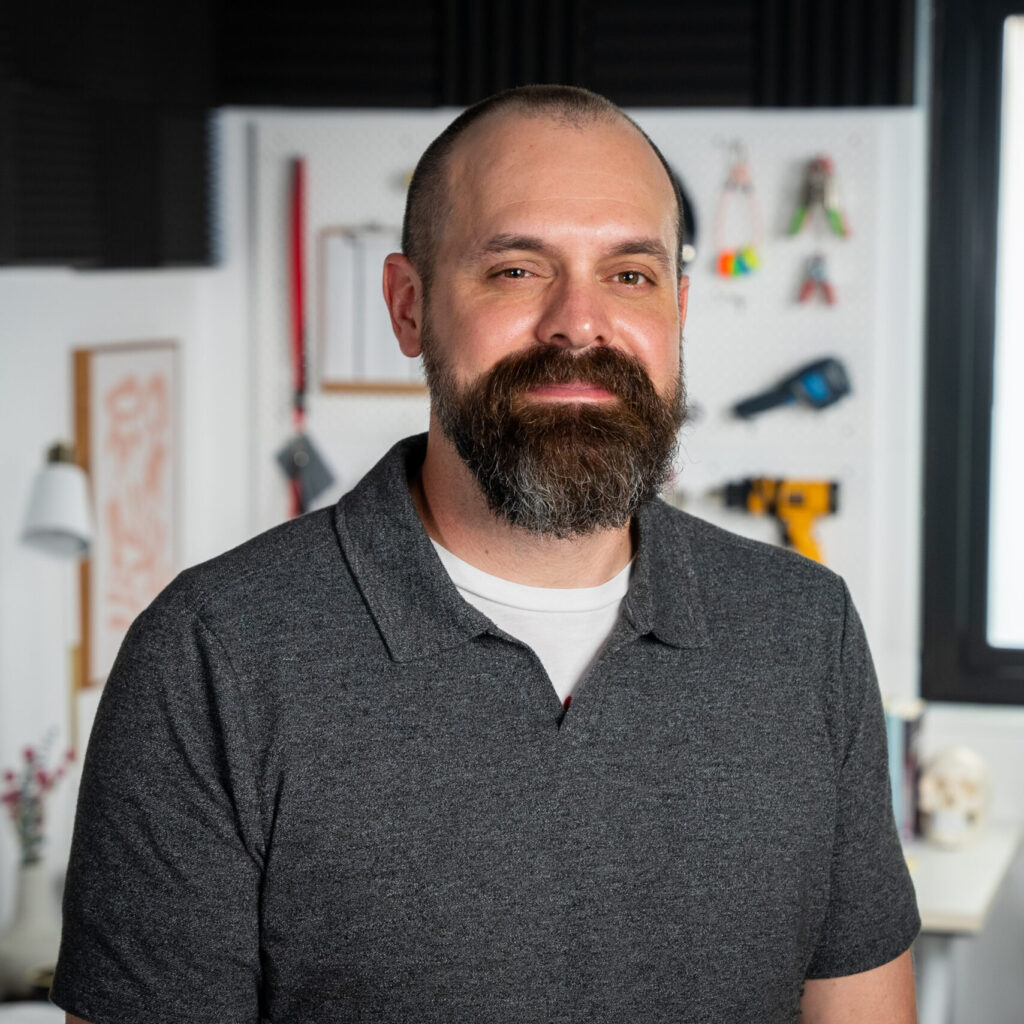 Brad Nehring
Senior Product Analyst
Brad is a lifelong resident of the Pacific Northwest who holds a bachelor's degree in English from Western Washington University. As someone who has lived with sleep problems throughout his adult life, Brad is passionate about helping others get the rest they need. He's professionally tested and reviewed sleep products for more than five years. Prior to his current role, Brad was an associate editor for Seattleite.com and a product copywriter for Nordstrom. He also volunteered with the Peace Corps in Zambia from 2006 to 2008, and taught English in South Korea from 2009 to 2010. Read Brad's full bio.
Hilary Achauer
Contributing Writer
Hilary is a journalist and marketing content writer specializing in health, wellness, and fitness. She has written for Slate, The Washington Post, The Week, Men's Health, and the CrossFit Journal.
Lisa Marie Basile
Contributing Writer
Lisa Marie is a health journalist, author, and patient advocate living with ankylosing spondylitis. Her work is found in The New York Times, Self, Healthline, GoodRx, WebMD, HealthCentral, and more. She has a master's degree in writing from The New School in New York City.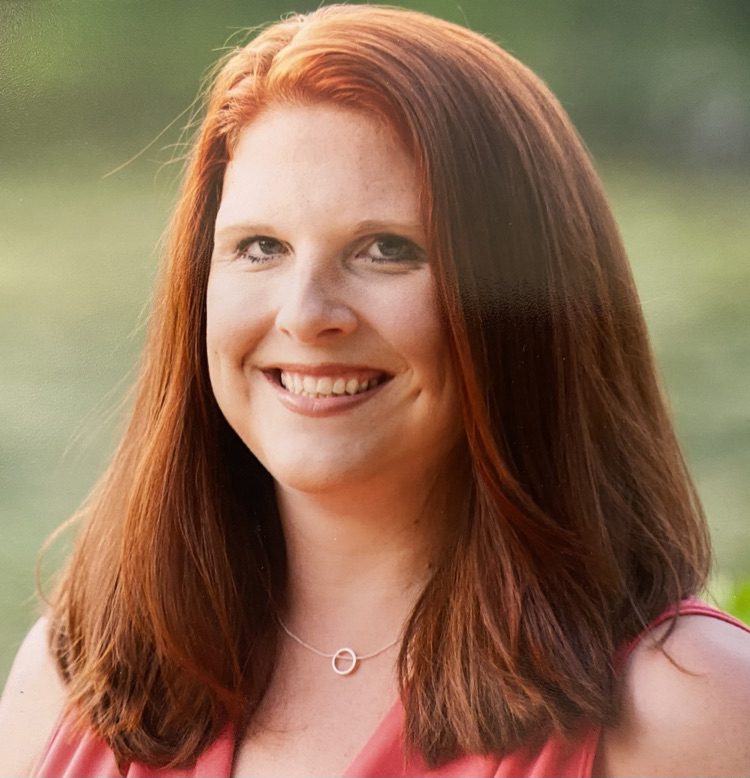 Kelsey Casselbury
Contributing Writer
Kelsey is a contributing writer with a degree in journalism from Penn State University. Her work has appeared on Livestrong.com and Testing.com, as well as in School Nutrition and National Culinary Review.
Lisa Fields
Contributing Writer
Lisa is a freelance writer who specializes in writing about health, sleep, psychology, and nutrition. She lives in New Jersey.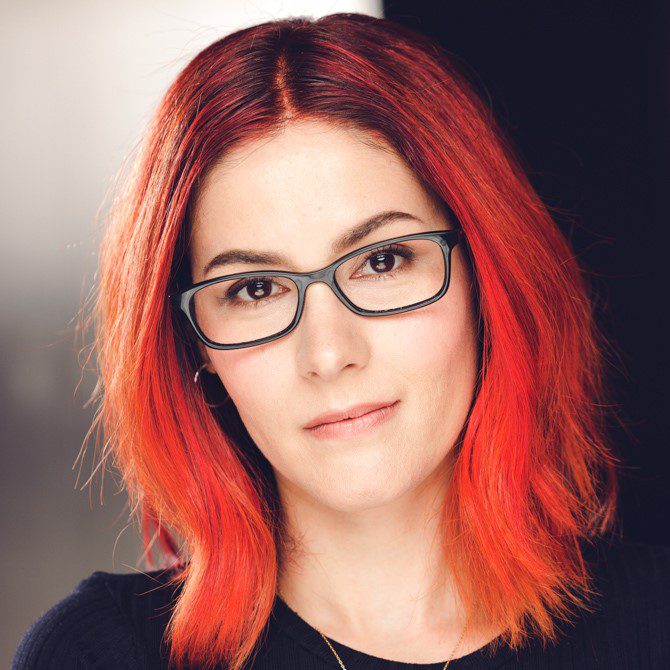 Rena Goldman
Contributing Writer
Rena is a Los Angeles-based freelance journalist and editor with more than a decade of experience. She covers health, wellness, mental health, small business, and how politics and policies impact our daily lives. Her articles have been featured in national publications and lifestyle brands.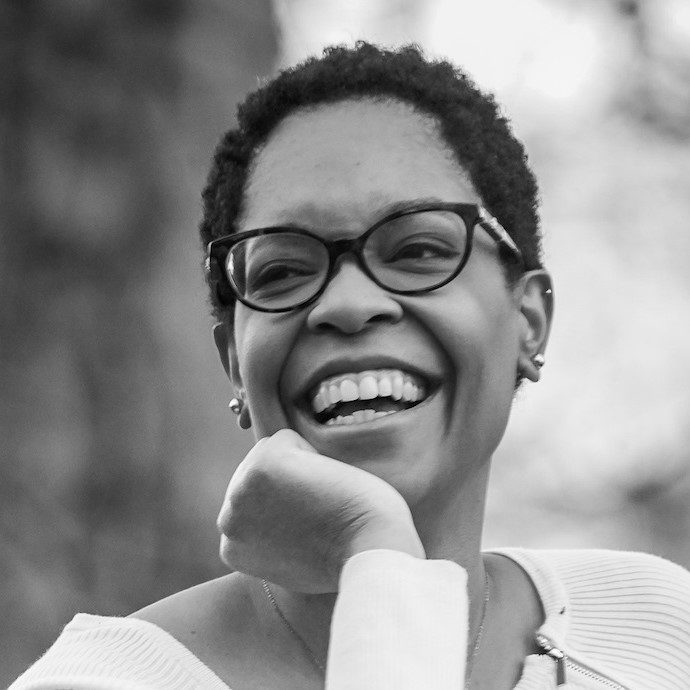 Brianna Graham
Contributing writer
Brianna is a dedicated and multifaceted public-health expert and health-communications consultant. She has a master's degree in public health and provides communications-consulting services for health systems, health-tech companies, and social-impact campaigns through her business, Mixed Media LLC.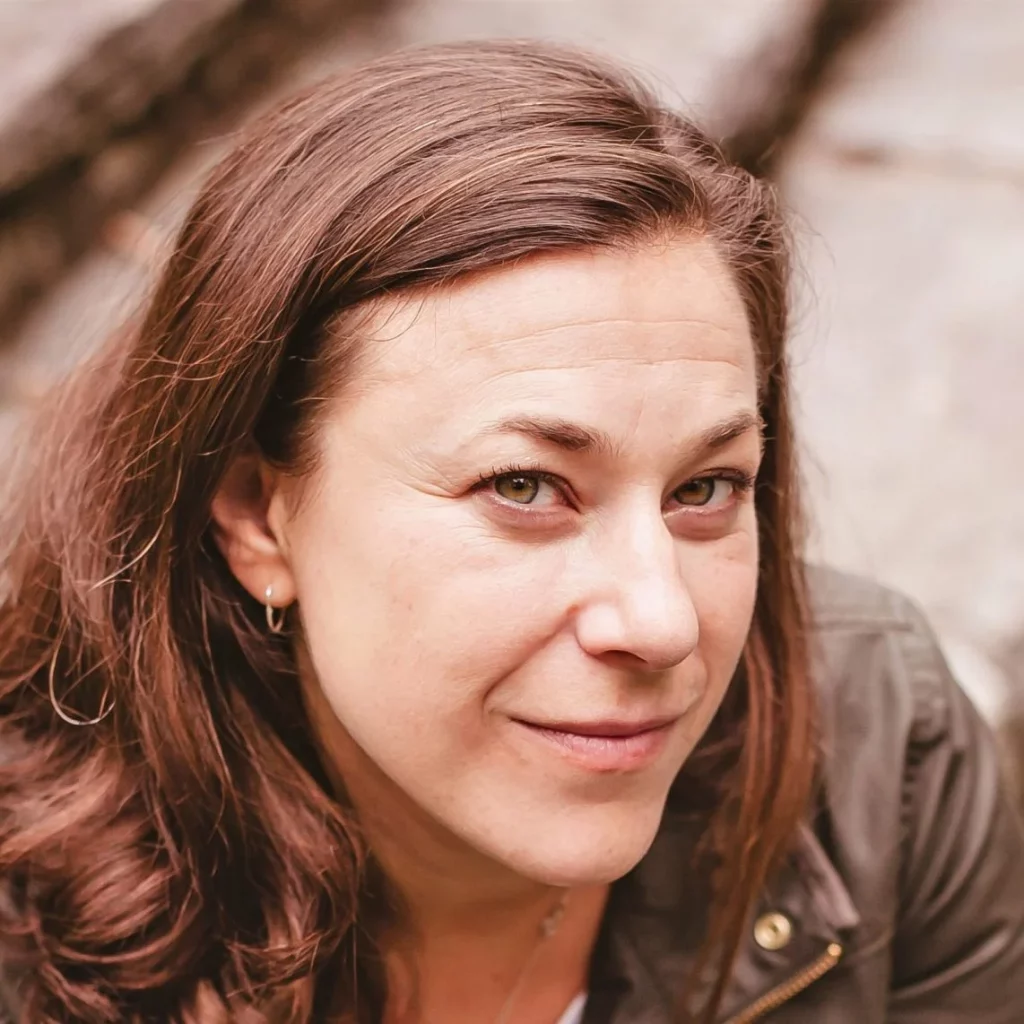 Lauren Gravitz
Contributing Writer
Lauren is an award-winning science and health journalist whose work has appeared in The Washington Post, NPR, Nature, and The Economist, among other publications. She's based in San Diego.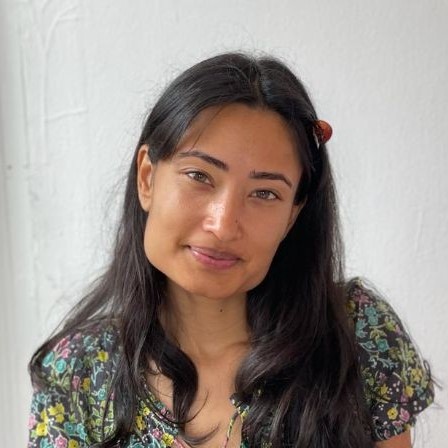 Sana Khan
Contributing Writer
Sana is a writer and editor living in New York. Her writing has appeared in Prism Reports, The Margins, and the Oxford University Press blog, among other outlets. She was a 2022 local journalism fellow at the Asian American Writers' Workshop.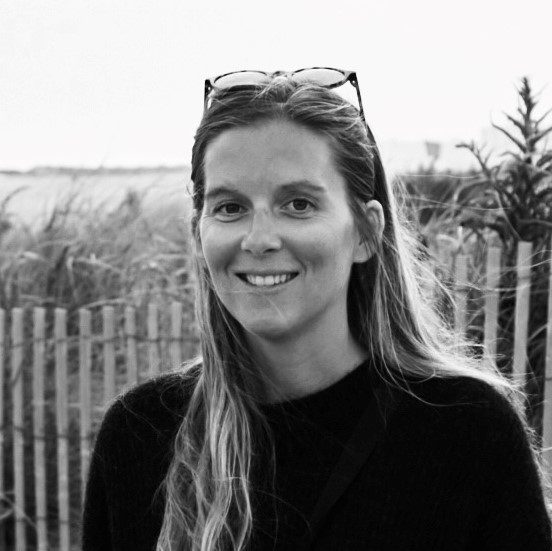 Beth Krietsch
Contributing Writer
Beth is a freelance health writer. She has a master's degree in public health, and her writing appears in SELF, HuffPost, Time, Prevention, and more.
Mary Ladd
Contributing Writer
Mary is a writer who is editing an anthology on long COVID-19. She authored "The Wig Diaries: An Irreverent Cancer Book" with "Bad Reporter" illustrator Don Asmussen. Her writing is in several anthologies, Playboy, Health, and KQED. She collaborated with Anthony Bourdain, and is a longtime Writers Grotto member.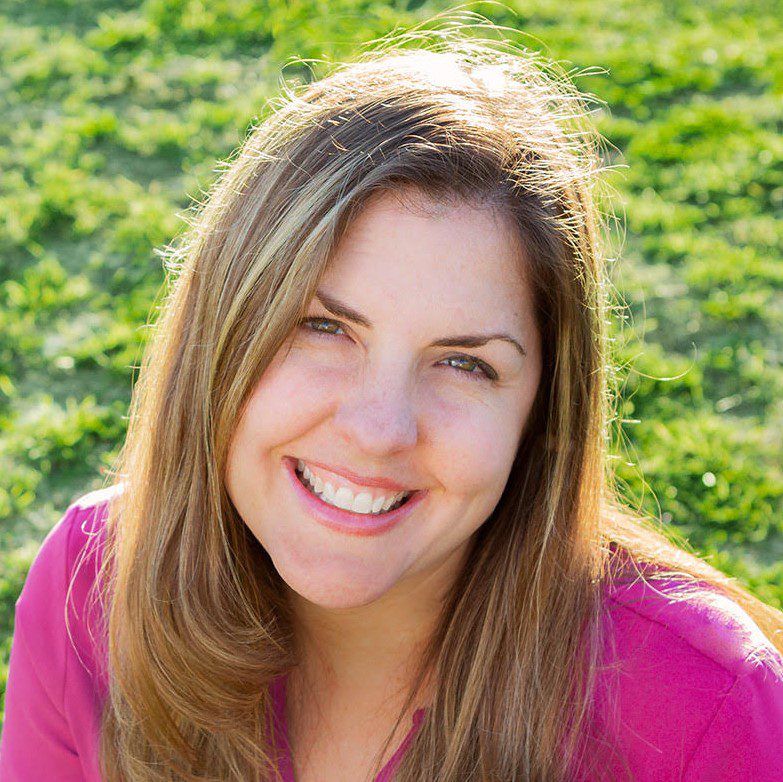 Erin Quinn-Kong
Contributing Writer
Formerly editor-in-chief of Austin Monthly, Erin is a freelance writer and editor who specializes in lifestyle content. She lives in Austin, Texas, and is working on a novel.
Dawn Reiss
Contributing Writer
Dawn is a Chicago journalist who has written for 50+ outlets, including Time, The Washington Post, The New York Times, The Atlantic, and the Chicago Tribune, among many others.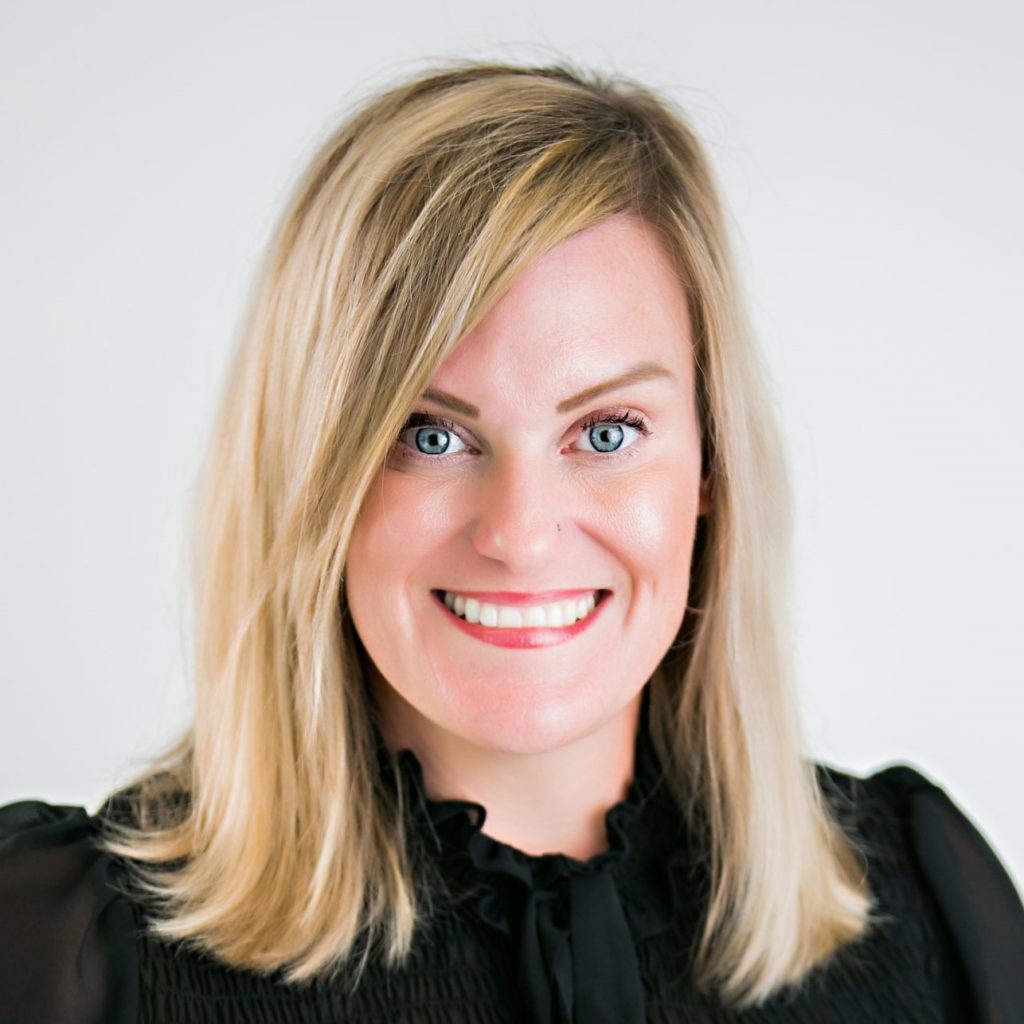 Tina Smithers Peckham
Contributing Writer
Tina is a freelance writer and editor based in Jacksonville, Florida, and specializes in entertainment, lifestyle, and parenting content. She has written and reported for a variety of publications and websites including MTV News, ET Online, Glamour, Us Weekly, and more.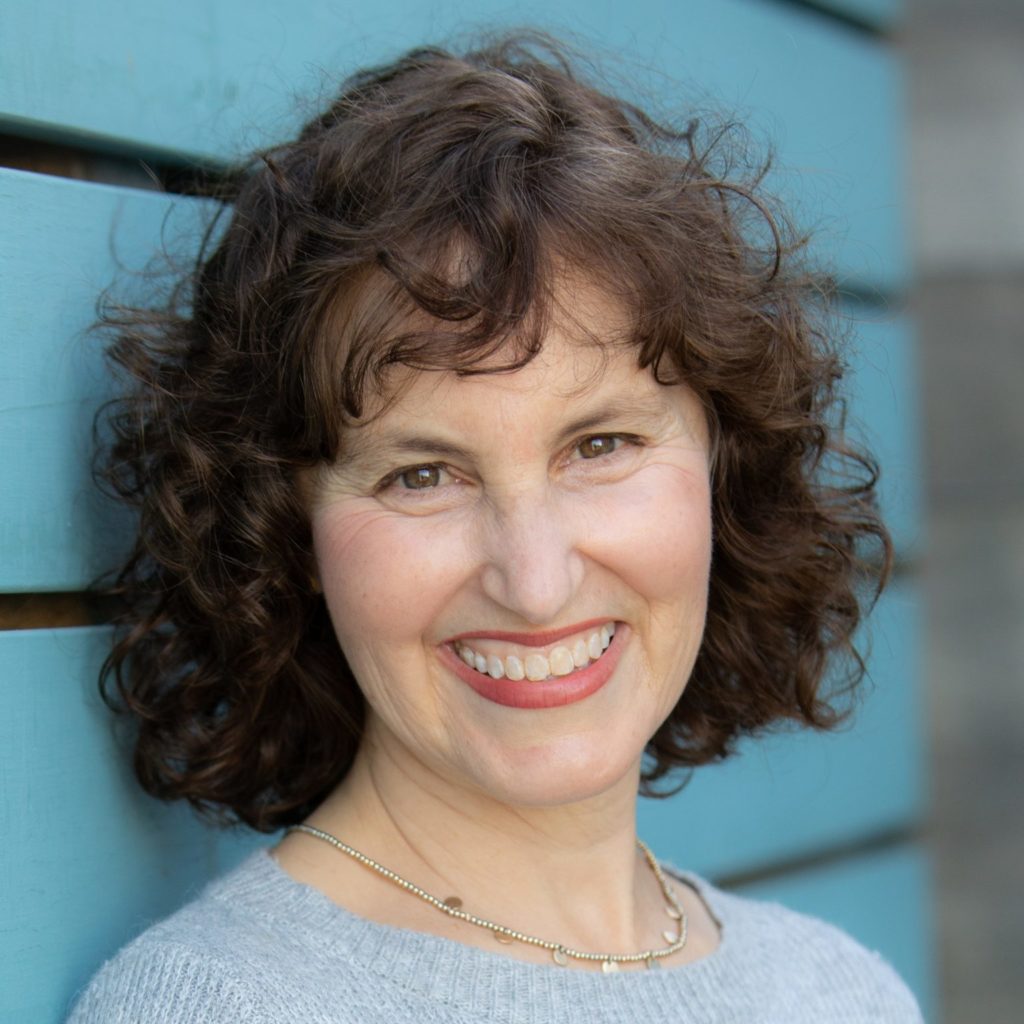 Constance Sommer
Contributing Writer
Constance is a freelance writer living in Los Angeles. Her articles and essays have appeared in The New York Times, the Washington Post, Vogue, Knowable, and AARP, among others.
Jennifer Stavros
Contributing Writer
Jennifer is a freelance journalist located in Los Angeles. She writes about the intersection of culture and social nuance with specialization in places that connect with social justice. Her work can be found in WIRED, Business Insider, The Independent, Marie Claire, BBC Travel, and many more.
Susan Johnston Taylor
Contributing Writer
Susan is a freelance writer in Austin, Texas, covering business, health, and lifestyle topics. She's especially passionate about sleep, especially how it impacts mood and overall health.
Jennifer Welsh
Contributing Writer
Jennifer is a Connecticut-based science writer and editor. She has written for LiveScience, Business Insider, Science News, Stanford Medicine, and Verywell Health. Before becoming a writer and editor, She spent several years at the lab bench, doing hands-on cancer research, then joining an antiviral-drug-discovery biotech startup.
Emma Yasinski
Contributing Writer
Emma is a science and medical journalist based in Florida. Her work has appeared in MedShadow.org, National Geographic, Undark.org, and more.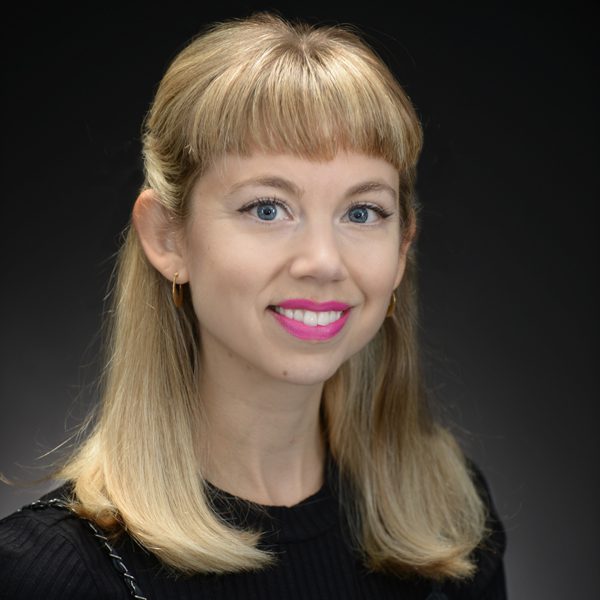 Katy finds the confluence of diverse factors contributing to sleep quality fascinating. She believes in a science-based, holistic approach to sleep hygiene, as well as self-advocacy when it comes to personal health. She's especially interested in the relationship between nutrition, the microbiome, and sleep. When she's not teaching or writing, Katy is discovering new music or reading about literary characters suffering from insomnia, like Murakami's "Sleep."
Jenna is a freelance writer with a focus on health and wellness. She has almost a decade of healthcare experience writing on topics such as sleep and mental/emotional balance.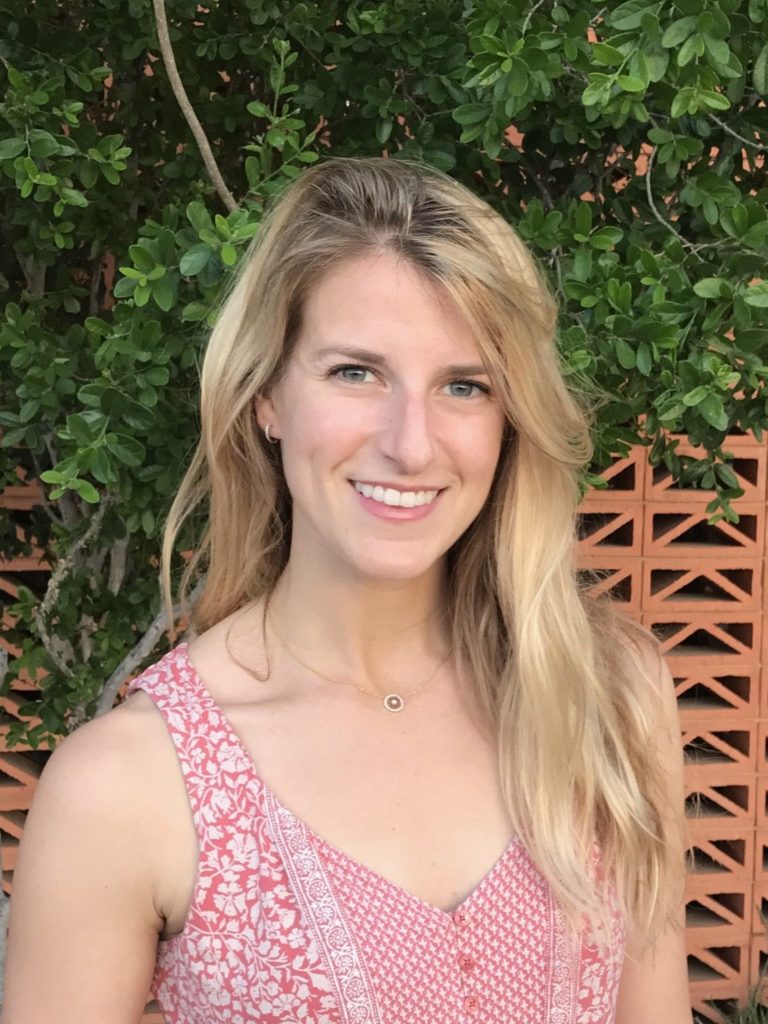 Amelia Willson
Staff Writer
Amelia first introduction to the value of sleep came about during her work in the senior healthcare industry, where she saw the connection it may have with Alzheimer's disease and dementia. Today, as an avid dancer and yogi, her fascination with the interplay between robust health and good sleep continues. When she's not busy sharing tips for better sleep, you can find her at the beach in sunny southern California or walking her dog, Rockefeller.
Christine Pydych
Staff Writer
Christine is a freelance medical writer who lives near Seattle at the foothills of the Cascade mountains. Christine has been teaching pilates and yoga classes for many years, and works at a medical school with students as they begin training in clinical care. She loves hiking, good coffee, and exploring the world through books and travel.
Rob Newsom
Staff Writer and Editor
Rob is a skilled science writer with a decade of experience translating medical information for the public at the National Cancer Institute. Rob is also a mental health counselor and uses his person-centered and inclusive approach to inform his medical writing. Outside of work, Rob enjoys gardening, dancing, and cooking with his husband.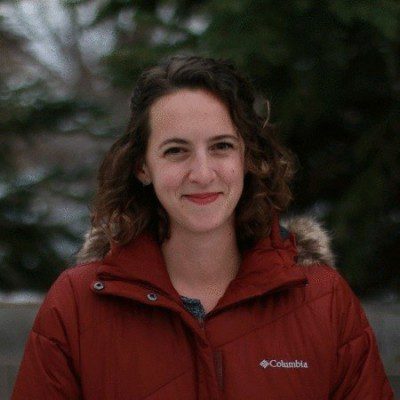 Cassandra Burns
Staff Writer
Cassandra is a professional writer who specializes in search engine optimization. Cassandra writes about a wide variety of sleep products, but, as a side sleeper, she particularly enjoys writing about pressure relief. She has lived in many places across the country and recently returned to her native Upstate New York where she enjoys mountain biking, whitewater rafting, and the never-ending challenge of trying to tire out her dog.
Meredith Kreisa
Staff Writer and Editor
Meredith has extensive experience in developing comprehensive but easily digestible content. She loves connecting sleepers with products that enhance their experience and help them get the quality rest they need. In her free time, Meredith enjoys musical theater, learning languages, and trying the latest plant-based foods.
Yazan Hamzeh
Staff Writer
Yazan is a scientific researcher and writer in various fields such as genetics, fertility, and sleep disorders. His curiosity in the field of science has been budding since a very young age, and he firmly believes in the importance of quality writing in order to convey information as efficiently as possible. In his free time, Yazan likes to try to invent new recipes, and find new ways to create new content whether it being in the form of photography, writing, or graphic design.
Elizabeth Rausch-Phung
Staff Writer
Dr. Rausch-Phung is a board-certified preventive medicine physician and a freelance medical writer specializing in health, wellness, and prevention with a passion for health communication. She enjoys travel, art, and spending time with her husband and children.